Princeton Fall 2011
This competition has concluded.
Please contact us if you spot any error.
If you participated in the event, please take a moment to fill out our survey.
Date: Saturday, September 24
WCA Delegate: The Honorable Bob Burton
Venue:
Richardson Auditorium in Alexander Hall
Princeton University
Princeton, New Jersey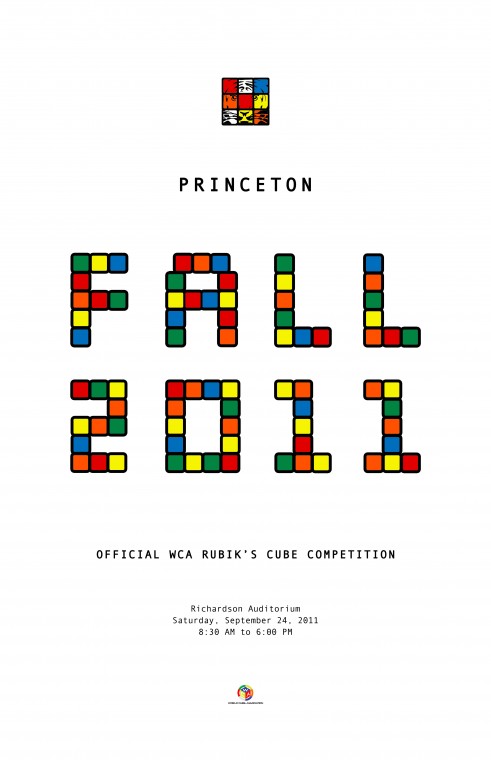 Registration Fee:
Pre-registration closes on September 17th. is now closed. You can still compete by registering on the morning of the competition, for a higher fee. Pay on site. Free for spectators.
3x3 Speedsolve: $5 pre-registration, $7 on site
Other events: $3 pre-registration, $5 on site (per other event)
This competition is recognized as an official World Cube Association competition. Therefore, all competitors should be familiar with the WCA regulations. If you are new to competing, you may want to look at CubingUSA's Competitor Tutorial.
Note: If you are representing a non-US country for the first time in a WCA competition, you will be required to present a valid passport at registration.
Notice: While outside vendors are welcome sell cubes online, they are not allowed at East Coast WCA events. Cube sales is currently competition organizers' only way to raise money for such events as US Nationals. Our sales are not for personal profit. US Nationals 2012 will require some major financing as the WCA looks to grow the event in both size and outreach, and we are counting on cube sales in order to meet our financial obligations. Thank you for your understanding.